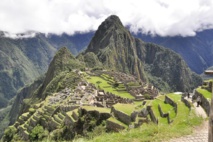 tourists briefly taken hostage in Peru
The attackers, who were believed to be Colombian and Venezuelan nationals, entered the Inkaterra lodge in the Madre de Dios department in order to steal money and valuables late Tuesday, according to broadcaster Exitosa and news website RPP.
Staff of the lodge were also held. One person was killed, the Interior Ministry confirmed on Twitter. He was reported to be a tourist guide who tried to stop the robbers.
The criminals then released the hostages and fled with their booty.
Police are trying to track them down, the ministry said.
The Inkaterra Reserva Amazonica luxury lodge is located inside a nature reserve on a shore of the Madre de Dios river, about 20 kilometres from the department capital, Puerto Maldonado.
Notepad