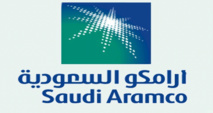 His remarks come in response to speculation that Saudi authorities had called off plans to list the company on the stock exchange, expected to be one of the biggest in history.
The Aramco listing is thought to be part of an ambitious economic reform plan, known as Vision 2030, launched by Saudi Arabia's powerful Crown Prince Mohamed bin Salman to diversify the kingdom's oil-reliant economy.
"The Government remains committed to the IPO of Saudi Aramco at a time of its own choosing when conditions are optimal," Al Falih said in a statement, according to the official Saudi news agency SPA.
"This timing will depend on multiple factors, including favourable market conditions, and a downstream acquisition which the Company will pursue in the next few months," added Al Falih, who is Aramco's chairman.
In preparation for the company's listing, the government has taken a number of steps, including the issuance of a new income tax law and appointment of a new board of directors, he said.
Saudi Aramco is the world's biggest producer of crude oil.