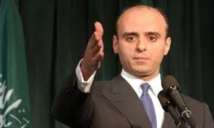 No reason was provided for the cancellation by the diplomat, who served as Saudi foreign minister until December last year.
Al-Jubair was to have been one of the main speakers on Sunday, alongside Israeli Prime Minister Benjamin Netanyahu and Iranian Foreign Minister Mohammed Javad Zarif. Netanyahu has also cancelled his appearance at the major security gathering.
Both Netanyahu and al-Jubair attended the Middle East conference organized by the United States and Poland in Warsaw on Wednesday and Thursday, which focussed largely on Iran.
Al-Jubair's visit to Germany would have been the first by a Saudi government representative since the killing of dissident journalist Jamal Khashoggi on October 2 last year.
President Emmanuel Macron, Turkish Foreign Minister Mevlut Cavusoglu and Belarussian President Alexander Lukashenko have also cancelled.