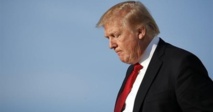 Supporters of ending the involvement in the war said the Saudi-led coalition was failing and actually emboldening Iran and its allies, while worsening a desperate humanitarian situation, including widespread hunger and cholera.
Some 15 million Yemenis are in need of humanitarian aid and are facing starvation. Peace talks look stagnated.
A two-thirds majority of the 100 member chamber was required to override a presidential veto. The votes in favour were 53 while against stood 45 members of the upper chamber of Congress.
Trump has remained staunchly behind Saudi Arabia, even amid growing concerns over Yemen and the murder of Jamal Khashoggi, a journalist, at the Saudi consulate in Istanbul last year.
Saudi Arabia is closely working with the United Arab Emirates in Yemen, with the latter also focused on fighting al-Qaeda, though this effort too has shown limited results.