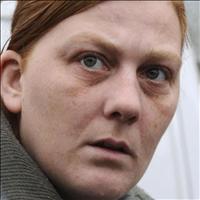 Detective Superintendent Andy Brennan, the officer who led the investigation, said Matthews had "totally betrayed" her daughter and said her motivation for kidnapping her was purely financial.

He condemned her as "pure evil" and said the "manipulative" woman started deceiving those closest to her from the very moment the youngster was kidnapped on February 19.

"It's difficult to understand what type of mother would subject her own daughter to such a wicked and evil crime," he added.

The detective was speaking after Matthews and Donovan were found guilty at Leeds Crown Court of the kidnap and false imprisonment of Shannon and perverting the course of justice.

They will be sentenced at a date to be fixed after the trial judge asked for reports. Mr Justice McCombe warned them they faced a "substantial custodial sentence".

Shannon, now 10, went missing on February 19 as she walked home from school. West Yorkshire Police launched a massive search operation costing almost £3.2 million - one of the largest ever conducted by the force.

On March 14 Shannon was discovered in the base of a divan bed in Donovan's flat in Lidgate Gardens, Batley Carr, West Yorkshire, less than a mile away from her home in Dewsbury Moor.

It was revealed that Donovan had picked the youngster up in his car and kept her imprisoned in his flat as part of a plan he and Matthews hatched to claim a £50,000 reward offered by a national newspaper.