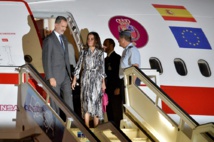 Around 100,000 households are to receive payments shortly after the decree is passed, the minister said in a radio interview. The number of households to benefit could rise to around 1 million in the medium-to-long term, he said.
The basic income was the brainchild of socialist Prime Minister Pedro Sanchez and Pablo Iglesias, the head of the left-wing alliance Unidas Podemos (UP), who agreed the move months ago in coalition talks.
The project has been fast-tracked due to the pandemic, according to local media, with Madrid hoping that the basic income not only mitigates the social consequences of the crisis but also helps to jump-start the economy.
The minimum living income (IMV) is to be between 450 and 1,000 euros (491 and 1,092 dollars), according to reports. It will cost the state up to 3.5 billion euros a year, according to Escriva.
Escriva did not go into detail on what conditions would need to be met for a right to claim IMV. He said only that the net assets of a claimant may not exceed a certain amount.
The value of a residential property would not, up to a certain amount, be included in the calculation of assets. Households with children and only one parent would be given special consideration. Depending on the situation, the IMV may be drawn alongside other state benefits.
Spain's government estimates that gross domestic product is set to shrink by around 9.2 per cent because of the pandemic. A rise in unemployment from 13.8 per cent at the end of 2019 to 19 per cent this year is expected.