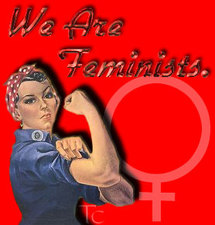 Last week Spain's Roman Catholic Church launched a new anti-abortion campaign saying that endangered species are offered better protection than the unborn.
The campaign is illustrated by a poster that shows a baby beside an Iberian lynx cub, a protected species in Spain, with the words "Protect the lynx." A caption above the baby says, "And me?"
The top of the poster, which will be put up at 1,300 sites across the country, shows pictures of foetuses at various stages of development.
More than 100,000 people are expected in Madrid on Sunday at the first of a number of rallies to protest the government's plans to liberalise the abortion law.
Prime Minister Jose Luis Rodriguez Zapatero, whose government has clashed with the church before over the introduction of gay marriage, plans to offer greater legal protection for women who wish to have an abortion and doctors who carry out the procedure.
Spain decriminalised abortion in 1985 but only for certain cases: up to 12 weeks of pregnancy after a rape; up to 22 weeks in the case of malformation of the foetus; and at any point if the pregnancy represents a threat to the physical or mental health of the woman.
Earlier this month a government-appointed panel of experts recommended that Spain ease its restrictions on abortion and allow the procedure on demand up to 14 weeks into a pregnancy.
-----------------------------------------------------------------------------
Image from www.philadelphia-reflections.com.