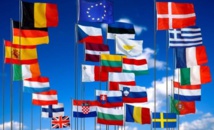 "I know that it is an open political question in Italy," Sanchez told the Corriere della Sera newspaper on the day he was hosting talks in Madrid with Italian Prime Minister Giuseppe Conte.
"I think every country is free to choose [on ESM loans] and should not be stigmatized, whatever the choice. Spain has adequate access to credit; so for now we see no need to resort to the ESM," he said.
EU countries can seek cheap loans worth up to 2 per cent of their gross domestic product (GDP) from the ESM to finance novel coronavirus and health sector-related spending.
In Italy, some say going cap in hand to the ESM would be a humiliation, and suggest that doing it with others would minimize the perceived stigma of such a move.
In his interview, Sanchez said Spain and Italy were allies in efforts to secure a deal on the EU's proposed 750-billion-euro (850-billion-dollar) recovery fund at next week's summit in Brussels.
He also said that after meeting Conte, he would take him to see Picasso's iconic war painting "Guernica," which he described as a topical symbol of destruction and reconstruction.