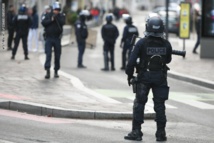 "A serious public safety incident is taking place in Strasbourg," the ministry wrote on Twitter. "Residents are asked to stay home. More information to follow, follow the instructions of authorities."
A member of the European Parliament says the legislative body is currently on lockdown after a shooting in the French city of Strasbourg.
"European Parliament has activated emergency protocol. We are currently in lockdown [sic] to safeguard people here. Stay safe and inside," Eva Kaili wrote on Twitter.