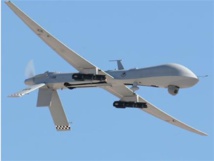 The current flare-up erupted this week after suspected Syrian jets struck a Turkish convoy in the north-western province of Idlib, killing over 30 Turkish soldiers. Turkey retaliated with deadly airstrikes in the region.
On Sunday, the Syrian army said it was closing the airspace for aircraft and drones over north-western Syria, mainly Idlib, which is the focus of a months-long campaign against rebels by the government forces and their allied Russians.
"Any aircraft violating our airspace will be treated as hostile that must be shot down," the army said in a statement, carried by Syria's state news agency SANA.
"Forces of the Turkish regime continue to implement hostile acts against our armed forces operating in the province of Idlib and its surroundings," a military source said.
The Syrian move came shortly after Turkish-backed Syrian rebels claimed to have downed a Syrian government warplane in Idlib.
The province is the last opposition stronghold in war-torn Syria.