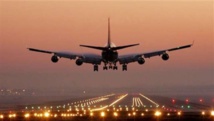 The three groups that include nearly 60 carriers and account for more than half of the global market say that the current industry forecast of 113 billion dollars in lost revenues this year is still too optimistic, given the most recent US restrictions for European travellers.
"The three alliances urge governments worldwide to ... evaluate all possible means to assist the airline industry during this unprecedented period," they say.
In addition, they call on aviation authorities to further relax landing allotment rules, and they ask airports to re-evaluate their landing fees.