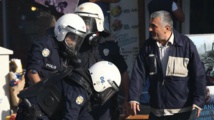 On Thursday, the authorities issued 133 arrest warrants for alleged Gulenists. The government says all those who had the free-to-download application ByLock installed on their phones are members of the organization.
Among those detained were approximately 38 teachers and a number of former employees of ministries and local municipalities.
Ankara blames Gulen, a former ally of President Recep Tayyip Erdogan, for orchestrating the attempted coup last year. The preacher, who resides in the US, denies the charges.
The arrest of the staff member of the US consulate in Istanbul, announced Wednesday, is the second of an employee of Washington's diplomatic service in the country this year, amid heightened tensions between the two nations over a number of issues.
More than 50,000 people are in jail accused of being Gulenists.