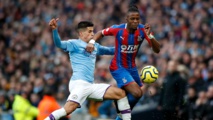 Manchester City had also "failed to cooperate in the investigation of this case," the union said.
As a result, Pep Guardiola's team will have to sit out two Champions League seasons and pay a fine of 30 million euros (32.5 million dollars), the European football union said.
The main owner of the club is Mansour bin Zayed Al Nahyan, deputy prime minister of the United Arab Emirates and half-brother of UAE President Khalifa bin Zayed Al Nahyan.
Manchester City said in a statement on its website that it was "disappointed but not surprised" by the announcement.
The club claimed that UEFA's chief investigator had always intended to sanction it.
"The subsequent flawed and consistently leaked UEFA process he oversaw has meant that there was little doubt in the result that he would deliver," the statement said.
The club said it has lodged a formal complaint with UEFA and that it plans to launch proceedings with the Court of Arbitration for Sport "at the earliest opportunity."
In the current Champions League season, Guardiola's team is due to play Real Madrid in the round of 16. In the Premier League, Manchester City are a distant second behind leaders Liverpool.
Notepad