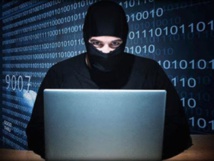 "The GRU's reckless and brazen campaign of cyberattacks against Georgia, a sovereign and independent nation, is totally unacceptable," Foreign Secretary Dominic Raab said.
"The Russian government has a clear choice: Continue this aggressive pattern of behaviour against other countries, or become a responsible partner which respects international law," Raab said.
In Washington, Secretary of State Mike Pompeo said the attacks "aim to sow division, create insecurity, and undermine democratic institutions."
"This action contradicts Russia's attempts to claim it is a responsible actor in cyberspace and demonstrates a continuing pattern of reckless Russian GRU cyber operations against a number of countries," Pompeo said.
Georgia's Foreign Ministry accused the GRU of targeting "websites, servers and other operating systems" of the presidential administration, courts, state and municipal bodies, private sector organizations and media outlets.
"This cyberattack was planned and carried out by the main division of the general staff of the armed forces of the Russian Federation," Georgian state broadcaster First Channel quoted Foreign Ministry official Vladimer Konstantinidi as saying.
Georgia's relations with neighbouring Russia were destroyed by a brief 2008 war that resulted in Georgia losing control over two breakaway regions.
Pompeo blamed the attacks on the GRU's Main Centre for Special Technologies (GTsST), "also known as Unit 74455 and Sandworm."
He said the attacks "directly affected the Georgian population, disrupted operations of several thousand Georgian government and privately run websites, and interrupted the broadcast of at least two major television stations."
"The United States calls on Russia to cease this behaviour in Georgia and elsewhere," Pompeo said. "The stability of cyberspace depends on the responsible behaviour of nations."
He promised that Washington will help Georgia to improve cybersecurity and "counter malicious cyber actors."