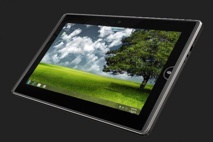 Secretary of Homeland Security John Kelly told European Union officials that an expansion of a laptop ban currently in place for flights from some Middle Eastern destinations was "still on the table."
European sources had earlier indicated that the US had decided against expanding the ban to flights from Europe.
"Secretary Kelly affirmed he will implement any and all measures necessary to secure commercial aircraft flying to the United States – including prohibiting large electronic devices from the passenger cabin – if the intelligence and threat level warrant it," Homeland Security spokesman Dave Lapan said.
The US earlier this year banned bringing large electronic devices, including laptops and tablets, into cabins on flights to the United States that depart from 10 airports in eight Middle Eastern and North African countries.
In announcing the move in March, US authorities pointed to the threat of explosives being smuggled in electronic devices.
Kelly had Sunday left open the possibility of expanding the ban to all international flights, citing terrorist groups' continued desire to strike aviation targets.
US and European officials had been in talks about the matter in recent weeks.
In his call with European Home Affairs Commissioner Dimitris Avramopoulos and Transport Commissioner Violeta Bulc, Kelly also talked generally about "the need to raise the bar for aviation security globally, including through a range of potential seen and unseen enhancements," Lapan said.
Some in the airline industry are concerned that a ban could have serious economic implications.
According to the Business Travel Coalition, the measure could affect as many as 3,500 flights each week this summer and some 65 million passengers each year.