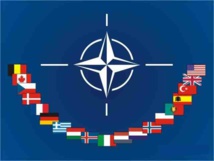 All NATO allies have a goal of spending 2 per cent of gross domestic product (GDP) on defence, a target that just eight of NATO's 29 members currently meet.
US President Donald Trump has repeatedly singled out Germany, one of NATO's largest economies, as failing in its duty.
The US spends 3.5 per cent of GDP on defence, according to NATO data, while Berlin's share is only around 1.24 per cent. Last week, Germany promised that it would go beyond its current pledge to spend 1.5 per cent by 2024, although without specifying further.
Germany's spending commitments until 2024 represent a "significant lift," Shanahan told journalists in Brussels, adding that the country was also making important contributions to NATO in other ways.
"But to answer your question on 'Is 1.5 per cent enough?' It's not. It has to be more," he added.
Shanahan justified the US demands by citing evolving threats from China and Russia, as well as risks relating to telecommunications infrastructure, cybersecurity, hybrid warfare and space.
Trump "recognizes the need to address these threats," Shanahan said, noting that he personally had only become aware of the risks after taking on his current role earlier this year.
"With what I know now I would spend more," he commented, adding that there was a lack of public understanding about the need for more defence expenditure.
"The public is not aware of the evolving threat," Shanahan said.
Notepad