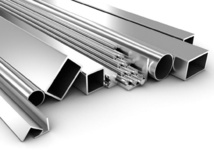 European Commission President Jean-Claude Juncker called the tariffs "protectionism, pure and simple."
In Berlin, German government spokesman Steffen Seibert said the US tariffs were unjustified and risk provoking "cycles of escalation that will be detrimental to all."
The EU, Mexico and Canada had initially received exemptions when US President Donald Trump declared global tariffs on imported metals, which started in March. Those temporary waivers were extended through May while the White House sought negotiated concessions.
Trump "has decided in the case of Canada, Mexico and the European Union not to extend the exemptions, and therefore they will be placed under the 25-per-cent tariff on steel and 10-per-cent on aluminium effective at midnight tonight," US Commerce Secretary Wilbur Ross told reporters Thursday in Washington.
Ross claimed that Trump has far-reaching, "unilateral" power to impose and adjust tariffs and quotas by invoking a rarely used 1962 law authorizing presidential action against imports that undermine national security.
The EU has warned since March of potential retaliation if Washington imposes permanent tariffs. Brussels submitted a list to the World Trade Organization (WTO) of US products that could be slapped with punitive import duties.
"What they can do, we are able to do exactly the same," Juncker said Thursday.
In addition, the EU will launch a dispute settlement case at the WTO.
The EU action - to initially generate around 700 million dollars in duties - could take effect as soon as June 20.
At 25-per-cent on most products, the bite of the EU duties would eventually rise in a second stage to 1.6 billion dollars, equivalent to the cost of US tariffs on steel and aluminium.
The EU list covers agricultural products including corn, rice, peanut butter and orange juice. Whiskey, tobacco and denim jeans would also be subject to higher tariffs, as well as various steel products, motorcycles and boats.
In Mexico City, the Economy Ministry vowed countermeasures on US products including steel sheets, lamps, pork products, sausages, apples, grapes and cheeses, up to a sum equivalent to Mexican losses from the US tariffs on metals.
Deputy Foreign Trade Minister Juan Carlos Baker said that the national security reasoning behind the US tariffs was "neither adequate nor justified.
"Mexico strongly rejects any unilateral and protectionist measure that distorts trade in North America," he tweeted.
The governments of Australia, Argentina and Brazil, which initially received temporary tariff waivers, have agreed to "limitations on the volume" of metals that they can ship to the US, in exchange for permanent exemptions, Ross said.
A similar deal was previously negotiated in March with Seoul, revising its free-trade agreement with Washington - including quotas on steel exports to the US and letting more US cars into the South Korean market - in return for a permanent waiver on the metal tariffs.
The US tariffs took effect March 23 on the rest of the world, including China, the world's largest producer of steel.
The global steel sector is struggling with overcapacity problems amid a glut of cheap exports from China.
"By targeting those who are not responsible for overcapacities, the US is playing into the hands of those who are responsible for the problem," Juncker said.
Many items on the EU's list could affect key Trump allies in Congress. Harley-Davidson motorbikes, for example, are headquartered in Wisconsin, home state of Republican congressman Paul Ryan, speaker of the House of Representatives.
Dieter Kempf, head of the German industry association BDI, called the US tariffs "short-sighted and self-destructive" and said Trump was "risking a setback of several decades in the trans-Atlantic relationship by escalating a trade war that he himself initiated."
Germany's DAX index lost 1.4 per cent on Thursday, to its lowest level since late April.
Trump, a right-wing populist who campaigned on an "America First" platform, withdrew the US in January 2017 from the completed-but-unratified 12-country Trans-Pacific Partnership trade deal and forced negotiations to revise the North American Free Trade Agreement with Canada and Mexico.
Ross said the metal tariffs were allowed to kick in against the US neighbours after the NAFTA talks were "taking longer than we had hoped."
Separate from the metals tariffs, the US is preparing a list of Chinese products worth 50 billion dollars to slap with tariffs over what Trump says are long-standing unfair trade practices, with China planning retaliation.
EU Trade Commissioner Cecilia Malmstrom, who had been leading Brussels' efforts to negotiate a permanent exemption, accused the US of trying to use "the threat of trade restrictions as leverage to obtain concessions" in talks with the EU.
She called it "a bad day for world trade."