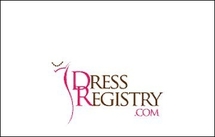 "Our one goal is to lessen the chance that someone attending the same event as you will be wearing the EXACT same dress," organizers write on the website.
For example, anyone headed to the Commander-in-Chief Ball knows that someone else has got first dibs on a pink, ankle-length Adrianna Pappell dress with a plunging neckline.
The black Ralph Lauren cocktail dress is taken, ditto the strapless blue Amsale and silver, ankle-length Cachet.
The obvious problem with the scheme is that unless everyone registers their dress, guests will still be left wondering.
"We can make no guarantee that you won't have twin at your event, but at least we can try to eliminate such sad occurrences," the website warns.
Ironically, the best chance of appearing in something original may go to the a socially conscious woman who has chosen something from ultra-cheap store Walmart for her appearance at the glitzy Stars and Stripes Ball.
"Walmart was all I could afford in this economy, shame on you women for your 3k designer gowns! You should be ashamed. Our American children are starving!" she hectors her fellow invitees.
---------------------
Image of DressRegistry.com logo from DressRegistry.com.