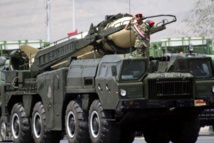 "Aden is safe and stable," STC spokesman Nazar Haitham wrote on Twitter.
They have also reclaimed control of areas in the province of Abyan, east of Aden, a government source told dpa.
Controlling Aden is crucial for the Saudi-backed government, which has already been forced out of Yemen's capital Sana'a in a separate conflict with the Iran-backed Houthi rebels.
Hani bin Brek, vice president of the STC, said forces will be withdrawn from northern areas where they have been fighting Houthis alongside the Saudi-backed government in order to support the battles over Aden.
Both the STC and Security Belt forces have been fighting Houthi rebels, who control areas in northern and western Yemen. Earlier this month battles escalated in the south when the separatists took over Aden city.
The Yemeni government accused the United Arab Emirates of carrying out airstrikes targeting its forces in Aden and Abyan's provincial capital Zinjibar, the Foreign Ministry said in a statement.
The strikes "have resulted in deaths and injuries among civilians" and Yemen's "courageous armed forces," the ministry said.
The government "renews its demand that the United Arab Emirates stops all kinds of financial and military support" for paramilitary groups.
It also called on Saudi Arabia, as the leader of the anti-Houthi coalition, "to stand by the legitimate government and stop this unlawful and unjustified military escalation."
The UAE plays a key role in the Saudi-led coalition. It also supports the Security Belt forces, which accuses Yemen's Islamist party Islah of terrorism.
STC spokesman Nazar Haitham told dpa the strikes targeted "terrorist groups," not "government forces and civilians."
Aid group Doctors without Borders (MSF) said fighting killed 10 people and injured 51 in Aden on Wednesday.
"It's total chaos here. There was fighting in the city all day yesterday. Things appear to have calmed down a bit this morning, but we expect the hostilities to resume at any point," MSF programme manager for Yemen Caroline Seguin said in a statement.
The United Nations put the death toll in both Aden and Abyan at 13 since August 27.
Preliminary reports from medical facilities indicate that at least 70 were wounded during the clashes.
"The situation is very fragile. Families are again trapped in their homes by fighting, unable to secure food and reach medical care," said Lise Grande, the UN's humanitarian coordinator in Yemen.
She also said donors have not fulfilled pledges amounting to 2.6 billion dollars made at a February conference, leaving 22 major programmes at risk of closure in the coming weeks.
Only half of the pledges have been received by the United Nations and partner aid agencies operating in Yemen, the UN said.
Nearly 80 per cent of Yemen's population, 24.1 million people, requires some form of humanitarian assistance and protection, it added.
Notepad