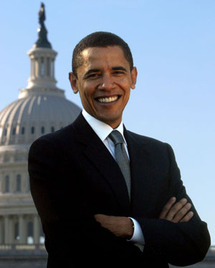 The president noted that some critics disappointed with the pace of economic reform efforts had said: "'Oh well, last time, you saw the entire international architecture being remade'."
"Well, if there's just Roosevelt and Churchill sitting in a room with a brandy, that's an easier negotiation," Obama said at a press conference following the closure of the G20 economic crisis summit.
"But that's not the world we live in, and it shouldn't be the world that we live in.
"And so that's not a loss for America -- it's an appreciation that Europe is now rebuilt and a powerhouse.
"Japan is rebuilt, is a powerhouse. China, India -- these are all countries on the move.
"That's good, that means there are millions of people -- billions of people -- who are working their way out of poverty, and over time, that potentially makes this a much more peaceful world."