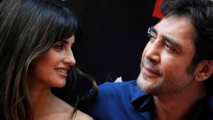 The film, which also won the Grand Prix at Cannes in 2017, had entered Friday night's awards ceremony in Paris with 13 nominations.
"Loveless," a film by Russian director Andrei Zvyagintsev about a couple going through an ugly divorce when their child goes missing, was awarded the prize for best foreign film.
Zvyagintsev, 54, was not on hand to accept the prize. The drama also won the jury prize in Cannes last year and is nominated for best foreign film at the Oscars.
The prize for best director went to Albert Dupontel for his tragicomedy "See You Up There," which is based on the Prix Goncourt-winning novel by Pierre Lemaitre.
Jeanne Balibar won the prize for best actress for her role in "Barbara," while Swann Arlaud carried off the best actor gong for his role as a young dairy farmer in "Bloody Milk."
Spain's Penelope Cruz received an honourary lifetime achievement Cesar, presented by her countryman director Pedro Almodovar.
The 43-year-old, visibly moved as she accepted the award, said she had never dared to dream of such an honour and praised Almodovar as the reason she got into making films.
Cruz, who attended the ceremony with her husband Javier Bardem, has starred in more than 40 films and worked with top directors including Almodovar and Britain's Kenneth Branagh.
She won the 2009 Oscar for best supporting actress for her role as a murderous ex-wife in the Woody Allen film "Vicky Cristina Barcelona."