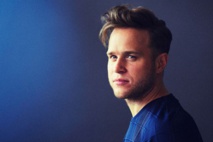 So when the singer tweeted on Friday night about an apparent gun attack in London's famous Selfridges department store, the news spread like wildfire.
"Fuck everyone get out of @Selfridges now gun shots!! I'm inside," Murs wrote on the micro-blogging site, during an evening of panic and confusion in the British capital.
The tweet was shared by thousands of accounts.
Despite receiving several reports of shots fired in the bustling commercial district, police failed to find any evidence of an attack and declared the incident a false alarm.
Murs later said on Twitter that he had been mistaken.
His original post, one of the first to report sounds of gunfire in central London late Friday, fuelled a debate on social media with regards to information sourcing during live public incidents. Some criticized the singer for spreading misinformation, while others sympathized with him for getting caught up in the hysteria.
Selfridges is located on Oxford Street, a shopping hub in central London, not far from the Bond Street underground station which was closed briefly alongside Oxford Circus while police scoured the area for suspects that never existed.
"Stop tweeting mate," television personality Piers Morgan tweeted at Murs, later adding that "people with his follower numbers" should exercise greater caution in emergency situations.
"I adore how we've gone from mass panic and potential terrorist attack to everything fine while mercilessly mocking Olly Murs in an hour. I love Britain," one Twitter user wrote.
Murs rose to fame with hits such as "Troublemaker" and "Heart Skips A Beat" after appearing on Britain's X Factor talent show.
He defended himself in an online spat with Morgan, but later reflected on the fact that his fears had proved unfounded.
"Despite what actually happened I'm so glad it was nothing serious and I hope everyone got home safely," he wrote, signing off with two kiss emojis.
Notepad