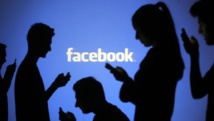 The deal announced on Wednesday, Facebook's largest overseas investment, provides the opportunity for its WhatsApp messaging service with over 400 million users in India to partner Jio that operates broadband, mobile services and online commerce platforms.
Facebook's investment will make it the largest minority shareholder in Jio, pegging the enterprise value of the business at around 66 billion dollars, according to a statement issued by Reliance, a multinational conglomerate run by India's richest man, Mukesh Ambani.
Facebook said it will focus on collaborating with Jio to create "new ways for people and businesses to operate more effectively in the growing digital economy."
Jio Platforms with a 380-million-user base, Reliance Retail, India's largest retail chain and Whatsapp have entered a partnership agreement to accelerate JioMart, a new e-commerce business.
"By bringing together JioMart, Jio's small business initiative, with the power of WhatsApp, we can enable people to connect with businesses, shop and ultimately purchase products in a seamless mobile experience," a joint statement said.
The deal marked the largest foreign direct investment in the technology sector in India, Reliance said.
Facebook has been actively investing in Indian tech and startups in the past few months. Last year, it invested 25 million dollars in the social commerce startup Meesho and earlier this year it pumped around 15 million dollars into educational technology startup Unacademy, domestic media reported.