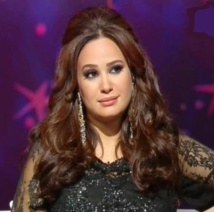 Commenting on her participation in the second part of the film, Hend stated, "The film will bring back to the silver screen the romance between Karima and Mansour (Ahmed Al Sakkah), as both of the two characters have the chemistry that would rarely happen to be between any two characters." She added, "it's an epic love story between Karima and Mansour in an enclosed society that could burst forth at any moment. The character I play has a complicated mix of romance and toughness as a result of the incidents surrounding her. The community where she lives is very strict as it forces a woman to appear in a very calm and self-controlled image no matter how strong are the conflicts she's facing deep inside. This character is really remarkable and unique, for it includes several similar traits of my personality".
Al Gezeera was a critical and commercial success when it was released in theaters in 2007, running for 8 months and boasting 20 million Egyptian Pounds in box office sales. The film was nominated by Egypt's Ministry of Culture to participate in the Foreign Language Films section at the Academy Awards.
Al Gezeera II
is directed by Sherif Arafa and scripted by Mohamed Diab. The film stars Hend Sabry, Ahmed Al Sakkah, Khaled Al Sawi, and Nedal Al Shafei.
The film is set to be released during the mid year school holidays in 2014.
Attached
Photo of Hend Sabry