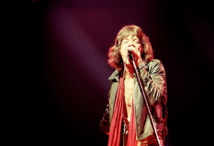 In remarks published in the Wall Street Journal Magazine, Richards described Jagger as a "randy old bastard" after he became a father for the eighth time in December, 2016 at age 73.
"It's time for the snip - you can't be a father at that age. Those poor kids!," Richards quipped.
He later apologized on Twitter: "I deeply regret the comments I made about Mick in the WSJ which were completely out of line."
"I have of course apologised to him in person," he added.
Jagger has eight children with five women, including most recently with ballerina Melanie Hamrick who gave birth to Deveraux Octavian Basil Jagger in New York.
The singer also became a great-grandfather in 2014 when his eldest child Jade Jagger's daughter Assisi Jackson gave birth.