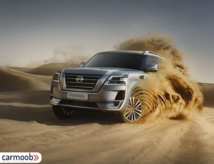 Nissan, the alliance partner of Renault, also predicts an operating loss of 470 billion yen for the year through March 2021, while expecting annual sales to fall 21 per cent from the previous financial year to 7.8 trillion yen.
Nissan posted a net loss of 285.6 billion yen for the April-to-June quarter, compared with a net profit of 6.4 billion yen in the same period last year.
The carmaker also booked an operating loss of 153.9 billion yen for the April-to-June period, while sales were down 50.5 per cent to 1.17 trillion yen.
"To limit the spread of Covid-19, the company suspended production at manufacturing sites around the world," the company said in a statement.
"Nissan's plants have since resumed operations, but face reduced utilization of their capacity due to lower sales. The company's performance continues to be impacted by the challenging business climate," it added.