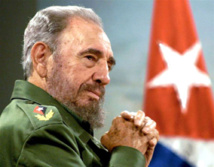 For those lucky enough to have iPhones or iPads, asking Siri, the personal assistant for the devices, provocative questions such as what is the meaning of life has become a source of amusement.
But when some Cubans asked Siri who the president of the island is, they were surprised to find that Siri thinks Cuba has two presidents:
Raul Castro
and
Miguel Diaz-Canel
.
When the question is posed in Spanish, pictures of both Castro and Diaz-Canel pop up and both are listed as
Jefe de Estado
(Head of State).
US
users of the devices inquiring about who the president of Cuba is get the same response: pictures of both men appear with the legend head of state.
Apparently Siri does not know that on
April 19, 2018
, Castro retired as president of Cuba's
Council of State
and
Council of Ministers
and that Cuba's
National Assembly
of
People's Power
selected Diaz-Canel, the only candidate in the running, to replace him.
But perhaps Siri is more of a political analyst than some people are giving her credit for. While Diaz-Canel does have the title of president, Castro remains head of the ruling
Communist Party
and continues to have substantial political clout.
In December, ETECSA, the state phone company, introduced 3G mobile wireless service, meaning Cubans could finally get the internet on their cellphones. The service is far from perfect. It's very expensive for the average Cuban and the network is patchy.
While Cuba now has 5.3 million mobile lines for a population of just over 11 million, there are few Cubans who can afford an iPhone or iPad.