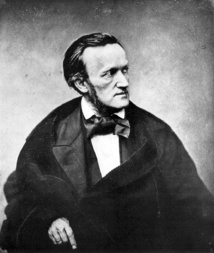 The document, a page from the opera "Tannhaeuser," had been in the possession of the musicologist Eva Rieger and was handed over in the presence of Dagny Beidler, a descendant of Wagner.
Wagner (1813-83) spent the summer of 1846 in Graupa, composing "Lohengrin" while living in a farmhouse now called "Lohengrinhaus." It now houses a small exhibition on the opera.
The hunting lodge at Graupa has a Wagner Museum and concert hall.