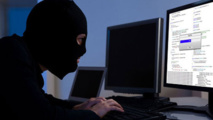 The tech giant said in a blog that the company last month began resolving a bug which exposed the country code of users' phone numbers and details on locked accounts.
Twitter said that while investigating the issue, which was resolved one day layer, it "noticed some unusual activity" involving a customer support form.
According to the company, "a large number of inquiries" came from IP addresses in China and Saudi Arabia.
"While we cannot confirm intent or attribution for certain, it is possible that some of these IP addresses may have ties to state-sponsored actors," the social media company said.
Twitter shares fell 6.8 per cent on Monday.